Our team at Levitate documents your event in a candid, creative and unobtrusive manner. We include traditional formal photos, but we feel that focusing on the non posed, intimate moments that happen naturally, tell a better story of your personalities and relationships. Blending both styles, along with images of the details, settings and venue, we hope to tell the story of your day. A detailed questionnaire is available on your portal, after booking with us, which allows you to let us know some information about your day, so nothing gets overlooked.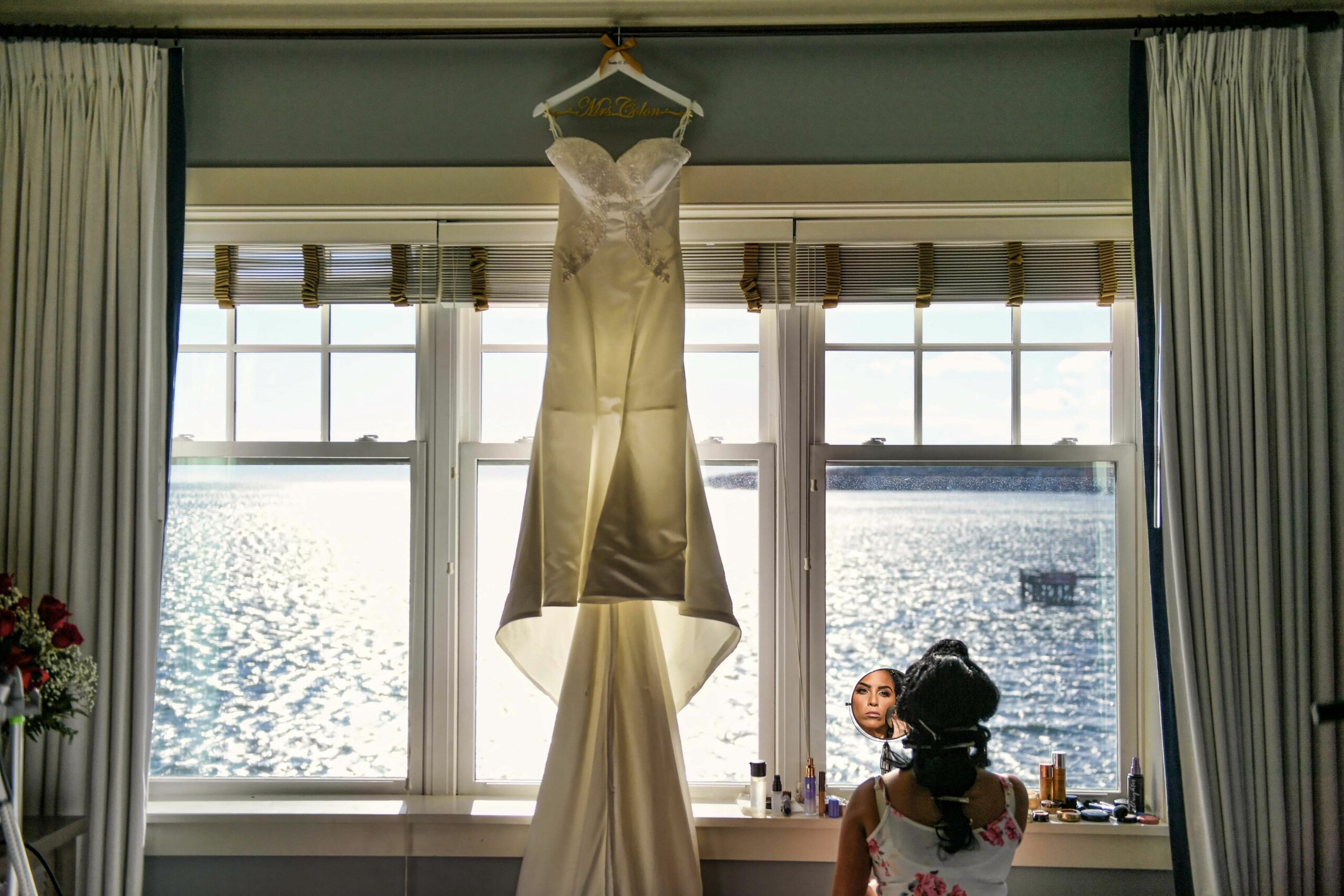 I've been shooting weddings full time for almost 20 years now. After high school, I had no pre determined career path, much to the dismay of my parents. I picked up a camera around the age of seventeen and couldn't seem to put it down. I then went on to professional photography school at the New England School of Photography, for 2 years. As well as going to school I worked part, then full time in a photo lab. Once I established a strong technical background, I moved on to assisting some of the photographers whos work I admired, to learn their technique and develop my own style. I started my own business 15 years ago combining my contemporary, architectural style of shooting with weddings. I have a fun, candid and editorial approach to my work, as well as a strong drive to provide exceptional customer service to every client. In 2006 I entered my first professional photography competition and won 7 Blue ribbons, in addition to a judges award. I am a proud member of the Professional Photographers of America, The professional Photographers of New England, and the Professional Photographers of Massachusetts.
I was nominated for "best photography in the Boston area" on WBZ TV's A-List in both 2006 and 2007.
I have been voted a "Best Of" pick by The Knot for 6 years running and last year was placed into their "Hall of Fame"
I have also won the WeddingWire "Bride's choice" award for the last 7 years running.
In 2017 I was really honored and humbled to have won the Borrowed and Blue award for the best photographer in the Boston area. This one is especially meaningful, as it is voted on by other wedding industry professionals, who I am happy to be in the company of. 
Thanks for taking the time to learn a little about me!
Thank you for making our wedding the most special day. You are a true talent and you'll have a special place in our hearts !
– Caitlin and Andrew
Dane was the best DJ I could have asked for. He was extremely professional, truly a pleasure to work with. I can say that I had not a single doubt about Dane's ability to make our wedding day a success. 
– Mary
Thank you for making our wedding the most special day. You are a true talent and you'll have a special place in our hearts !
– Caitlin and Andrew